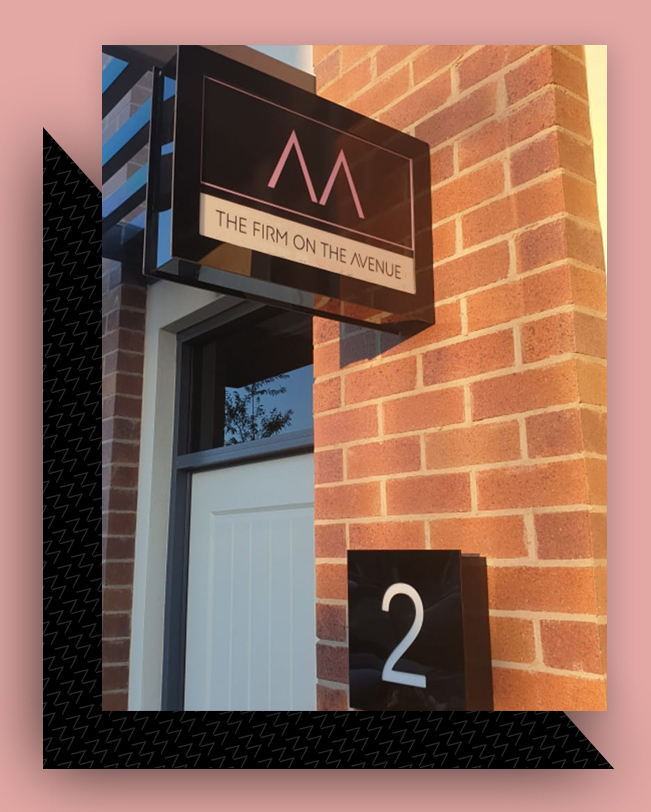 The solicitors and staff at the Firm on the Avenue continue to focus their knowledge and expertise to achieve the best possible result for their clients. As proud locals we are in a strong position to not only advance your legal position, but to assist you in local knowledge type areas, particularly for our interstate and international clients. We regularly attend upon clients in Brisbane and beyond in order that we may remain versatile and accessible to all our valued clients.
Vision:
To do law differently by being innovative, utilising technology to our advantage, leveraging knowledge and adapting to our client's needs.
Mission: To give our clients the tools, the knowledge and the support to prevent and effectively deal with legal issues as and when they arise, to be a fierce advocate and an impartial advisor when we are needed. No ego's only outcomes.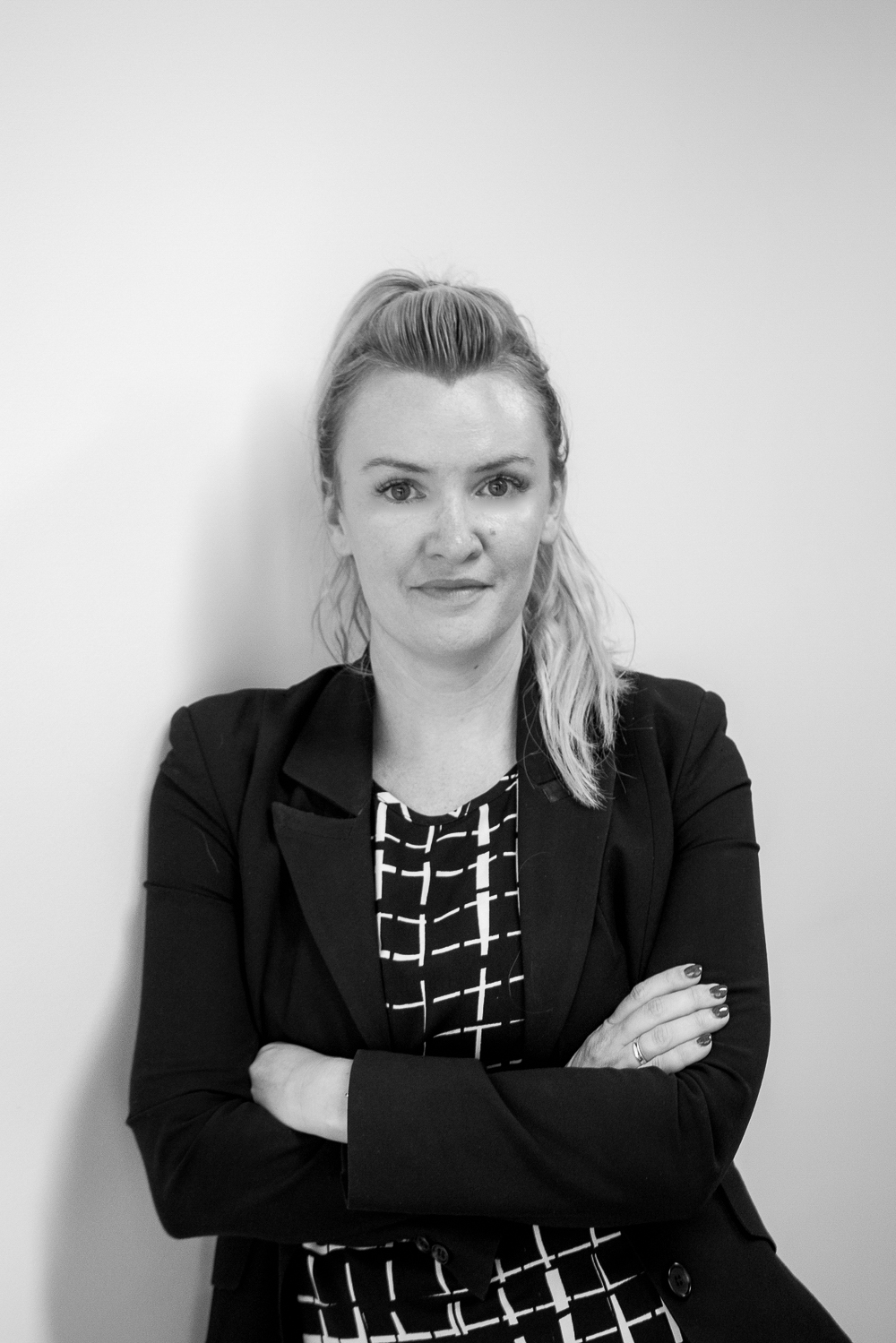 Melissa Guilfoyle
BA Business – JD – GD Legal Studies – Master of Forensic Accounting – GDLP – Cert IV Gov. Investigations – Diploma of Company Directors.
As Principal of the firm with over sixteen years of experience, Melissa sets the tone for the culture we carry here at The Firm On The Avenue. As a mum to four daughters, Melissa goes out of her way to ensure that her team members enjoy a balanced home & work life. With all of Melissa's experience and qualifications it is her drive for the clients that sets her apart. Some of Melissa's specialty areas include traffic, wills & estates, family, crime, conveyancing and international. When Melissa isn't running over to court or grabbing her 5th coffee for the day, you might find her burning off some steam at our local F45. If you can't spot her there she may be plotting out her next big move; State Coroner. Fittingly for Melissa she has also chosen a fall-back option that we all really support; Aldi's International Wine Buyer.
Karen
With her degree in banking and finance, Karen is an eagle-eye when it comes to figures. As our paralegal here at the firm, Karen is especially fulfilled when working in the s
ecurities, conveyancing and divorces
department. She enjoys taking the time to understand the client's wishes when handling their most sensitive information. After only living in the local area for two years, Karen couldn't imagine living anywhere else but Hervey Bay. Four-wheel-driving with some friends is Karen's ideal weekend break – which we are avidly awaiting an invitation to! We couldn't ever put a label on Karen's office superpower because that would mean limiting her to just one, but depending on the day, the mood and amount of coffee consumed, Karen could be excelling in a variety of specialties, for example, she always knows when a phone is about to ring!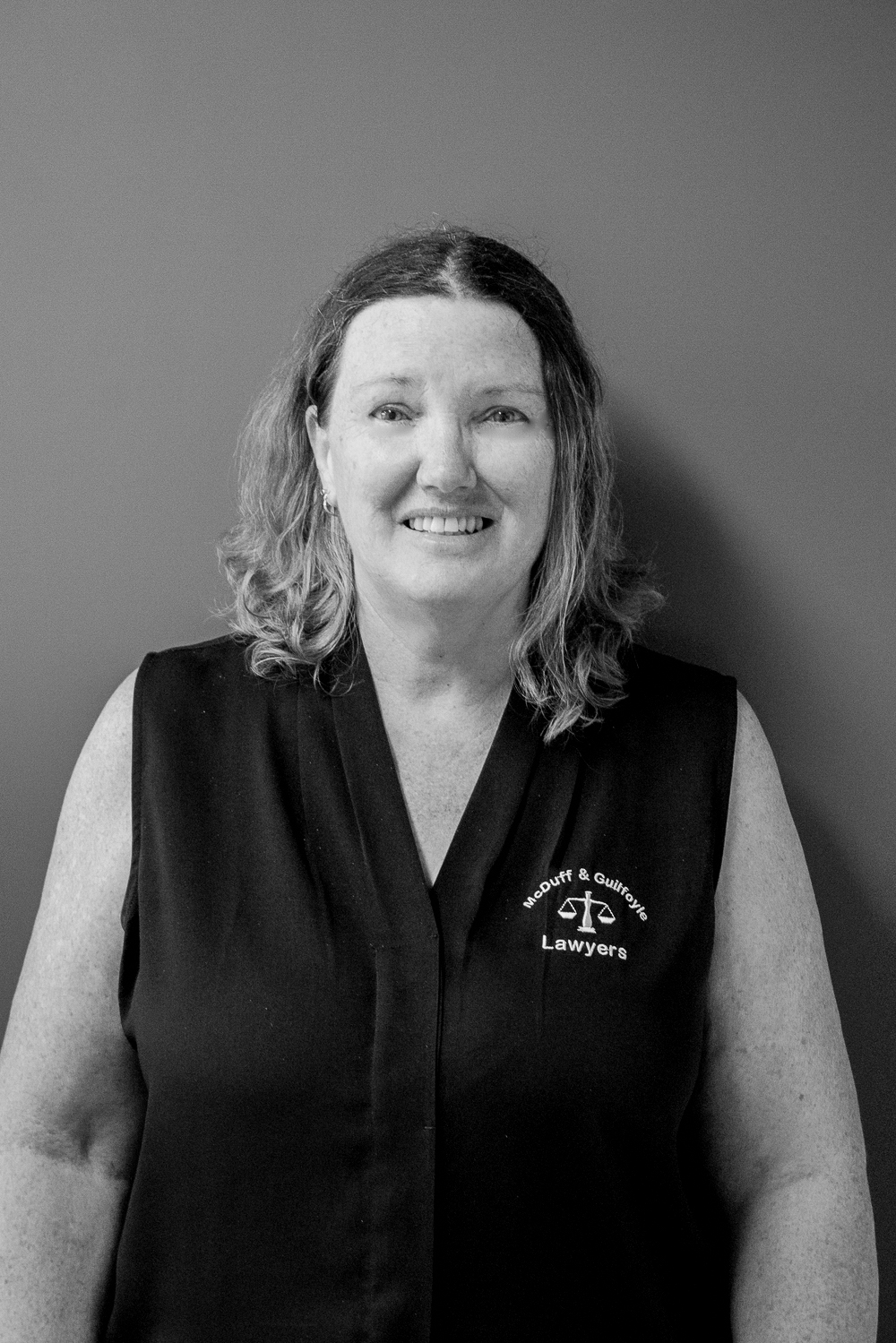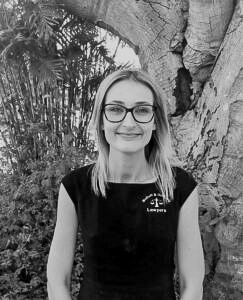 Kelsey
Kelsey is our resident office-jester, if she isn't laughing she is sure to be making someone else laugh nearby. With her law degree almost complete, Kelsey's fresh take on legal matter and keen interest in crime & conveyancing make her invaluable to our female-led team. Kelsey is the paralegal to the principal of the firm – Melissa – and has over a decade in administrative experience. Out of the office, Kelsey is a family 'gal' and will do any activity if it means being able to spend time with her nieces. When Kelsey isn't burning all her energy on our client's needs, she is plugging in her headphones, blasting the tunes and going on a long run around the Bay. We'd go with her but we know we'd never keep up!
Fin
Fin is our star Administrator and first point of contact for our clients. Fin strives to help others and she does whatever she can to lend a helping hand and always with a smile on her face (especially if she has a coffee in the other hand!). Fin has recently relocated to Hervey Bay from Western Australia and takes every opportunity she can to make the most of the weather. When she is not cheering up everyone in the office with her infectious enthusiasm, you will find her exploring the stunning sights Hervey Bay has to offer. She holds a Certificate III in Business and has a keen interest in the legal industry.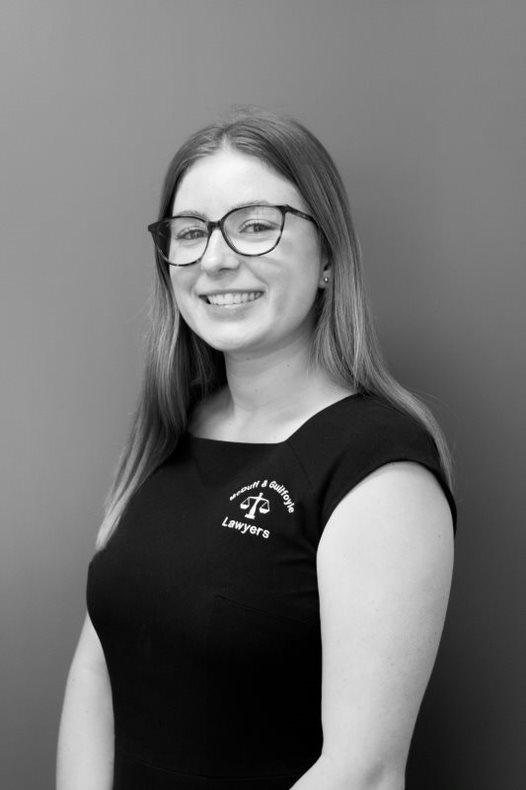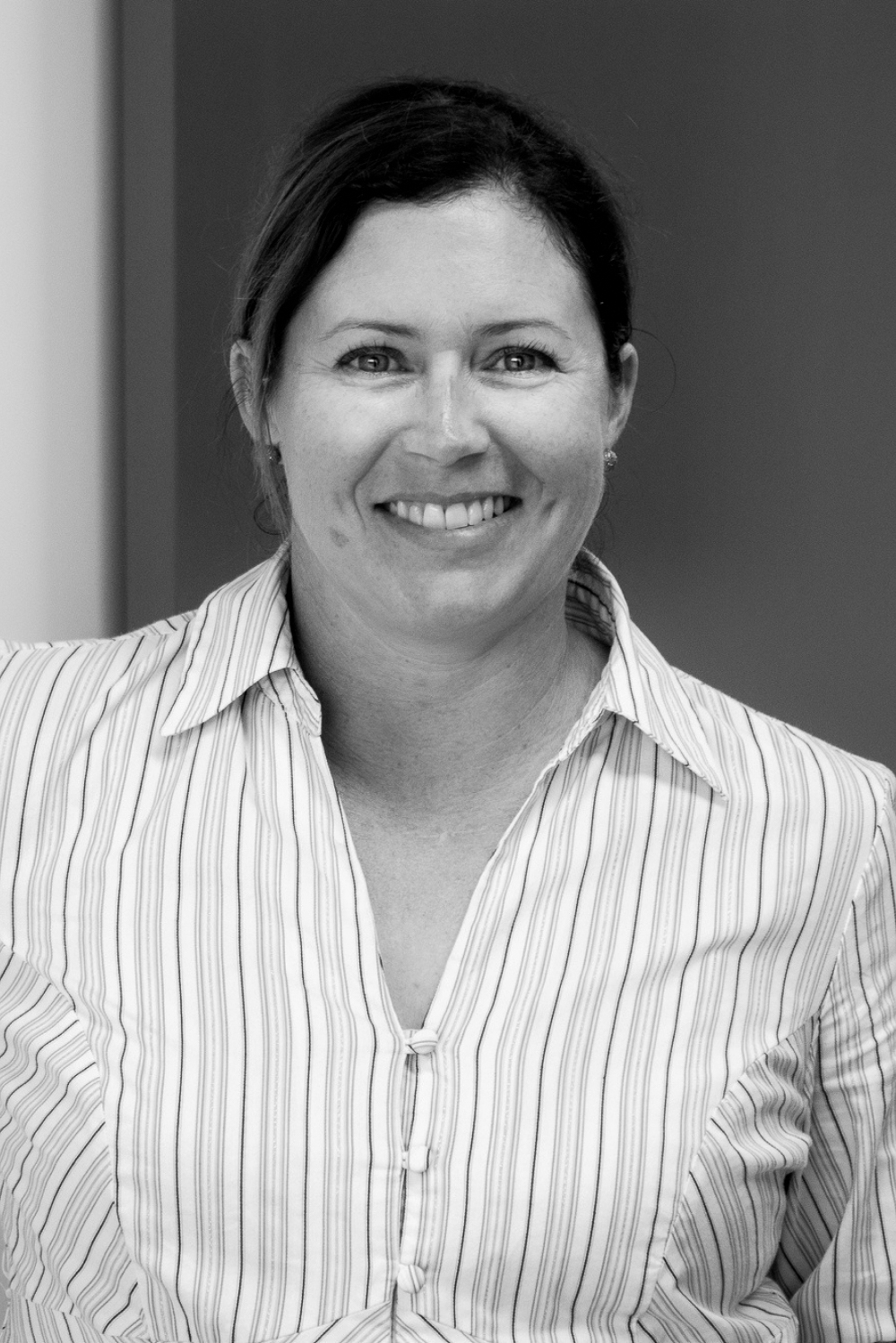 Bianca
Bianca holds a law degree from CQU and makes part of our paralegal team here at the firm. Bianca's interests are extensive and covers employment, commercial and family law. If not digging deep into a legal matter, her second choice of profession would find her digging up historic remains as an archaeologist. As the quiet one in the office, you wouldn't imagine just how much of a wild ride Bianca can be. Outside of work Bianca is a keen horsewoman and competes in extreme cowboy racing, she even placed 2nd in the intermediate division. Keep your eye out for this one because come 2021, you just might spot her on the television for the EXCA Worlds in Texas USA!
Kira
Kira has been climbing the legal ladder since she was 19 years old. With a total of 17 years of industry experience, we're fortunate to call Kira our Senior Bookkeeper. If not a bookkeeper, Kira would have made a great teacher, she even home-schools all five of her children! Kira's office superpower is her attention to detail, she is a self-proclaimed 'organisational freak' when it comes to paperwork. On occasion, when Kira manages to steal away some peace, you may spot her boating along the crystal waters of Hervey Bay, soaking up the beach life and exploring what nature has to offer. As a lover for travel, Kira's next goal is to do 'the big lap' of Australia – we want photos!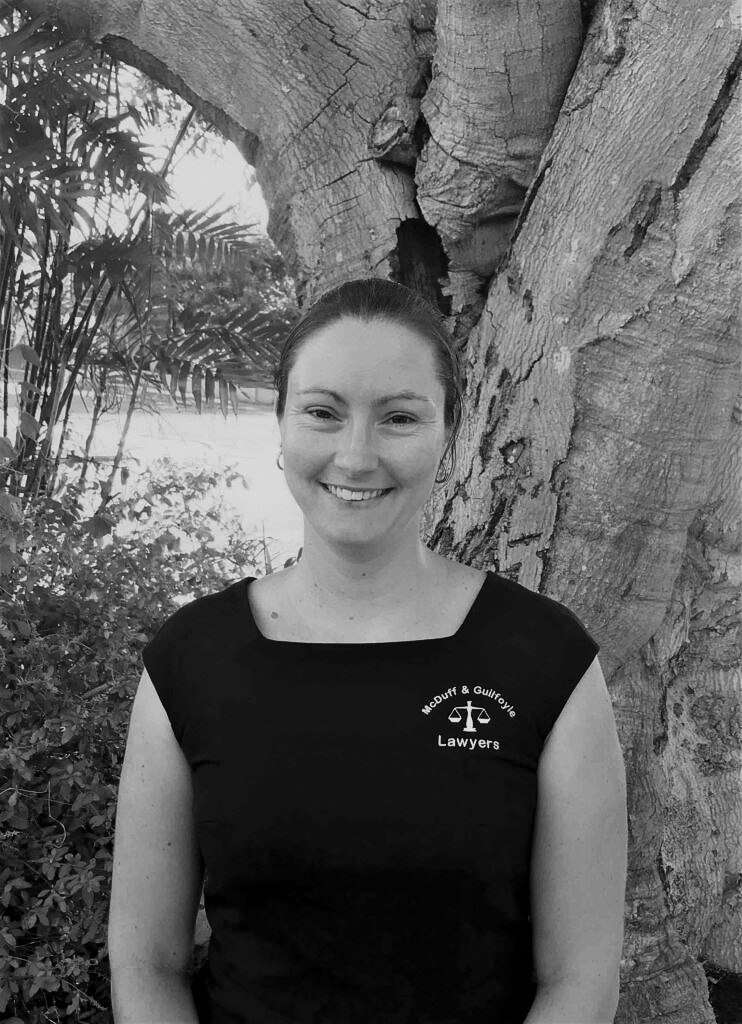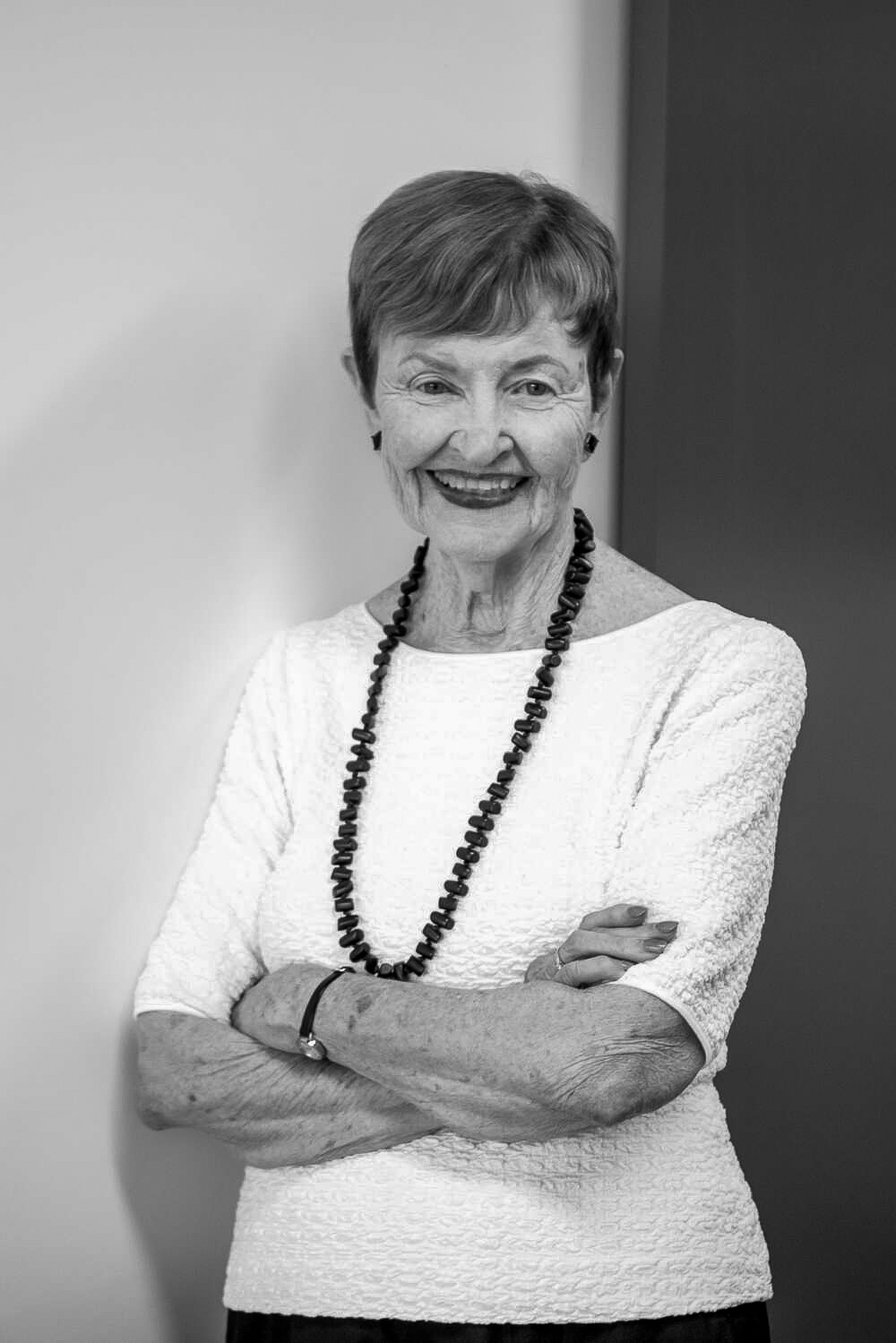 Judith
Judy is an accredited Family Dispute Resolution Practitioner and was recently admitted to the NSW Supreme Court. While she is new to the Law she brings with her 30 years community nursing & 20 years teaching experience. She is a mother to 3 Children, Grandmother to 9 children (including our Principal Solicitor!) and Great-Grandmother to 8 children. Judy is passionate about helping separating couples achieve balanced outcomes without the intervention of the Courts wherever possible. She aspires to be Judge Judy before she retires and lists Ruth Bader Ginsburg as one of the greatest humans to walk the planet in her lifetime "Real Change, Enduring Change, happens one step at a time".
Shaleah
Shaleah currently studies psychology whilst working as a full-time admin assistant with the firm. The main goal for Shaleah it to always keep herself occupied for the benefits on her physical and mental health. Whether its weight training after work, road trips on the weekend, reading at the beach or baking up a storm in the kitchen; Shaleah always finds something to keep busy. This mentality can be seen in the office too, as an efficient worker she makes an exceptional addition to our clients conveyancing needs. Shaleah is presently building her first home and is on the lookout for a puppy – fingers-crossed she plans to bring the furry-friend in for a visit at the firm!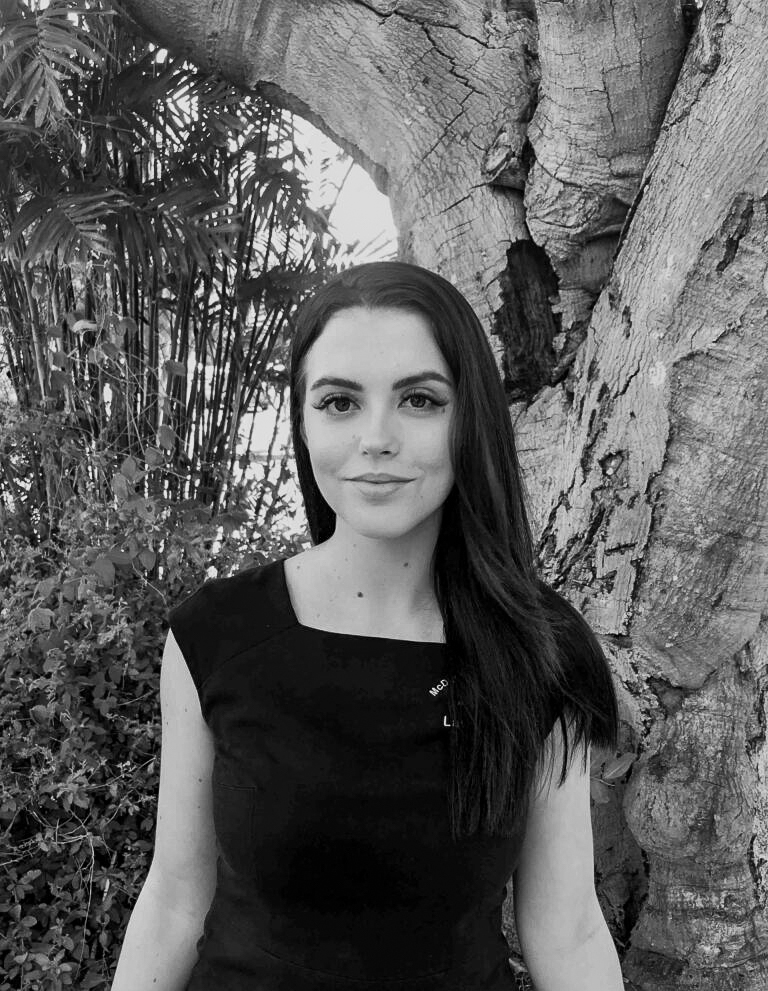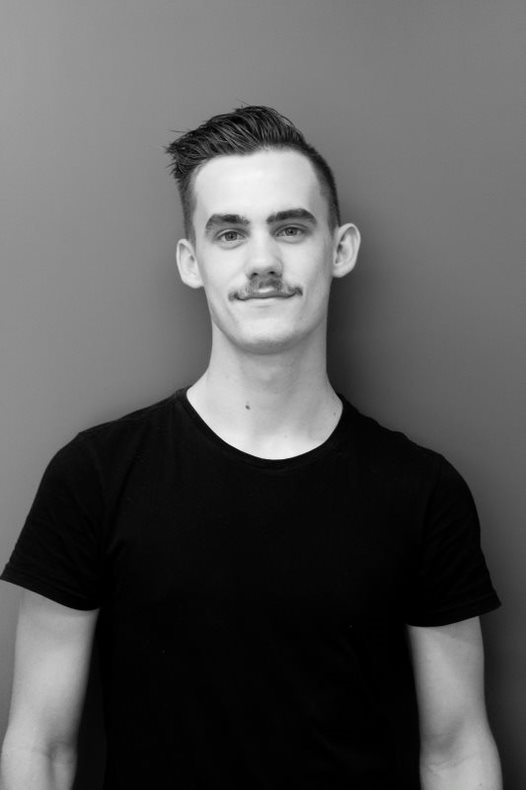 Bailey
Bailey is our conveyancing assistant working with the team to help you achieve your property goals. 
Bailey is an enthusiastic and dynamic problem solver with a positive attitude and an outcomes focus. Being an avid football player, he is quick on his feet and has limitless energy to run around getting the job done for our clients! 
Not only is Bailey sporty, but he is also musical. We have first dibs on back stage passes when he and his band "Clear Effect" become famous! For now, we are happy to watch them from the front row of our local licensed establishments on Friday and Saturday nights.
The right advice that saves you money. Straight to the point, time efficient, no sugar coating, Fairly priced.

Highly recommend. Speak to them first.

Melissa Guilfoyle is amazing! I've been using The Firm On The Avenue for a number of years, including for buying and selling property, advising my business interests and some personal matters. I can't rate the firm highly enough. They're easily the most professional lawyers in the Hervey Bay area.





PRINCIPLES
We aim to understand you so that we can best advise and support you through your legal matters.
We are dedicated to continuous learning and improvement so that we can leverage our knowledge to assist you. We want you to remain in control of your own outcomes while we support you through the process and in order to achieve that, we will provide you with knowledge along the way.
We use our understanding of you, coupled with our knowledge of the Law (and life experience) to provide advice to you that also takes into consideration your experience, your perspective and your desired outcomes – because this is always about you.
Contact Us
Contact The Firm On The Avenue. Call us today, leave a message, email or find our office address below.
If you are concerned about costs, let us know. We have solutions that we can tailor to your requirements.

Address
Unit 2, "The Avenue" 58-60 Torquay Road PIALBA, PO Box 3252, Pialba Qld 4655